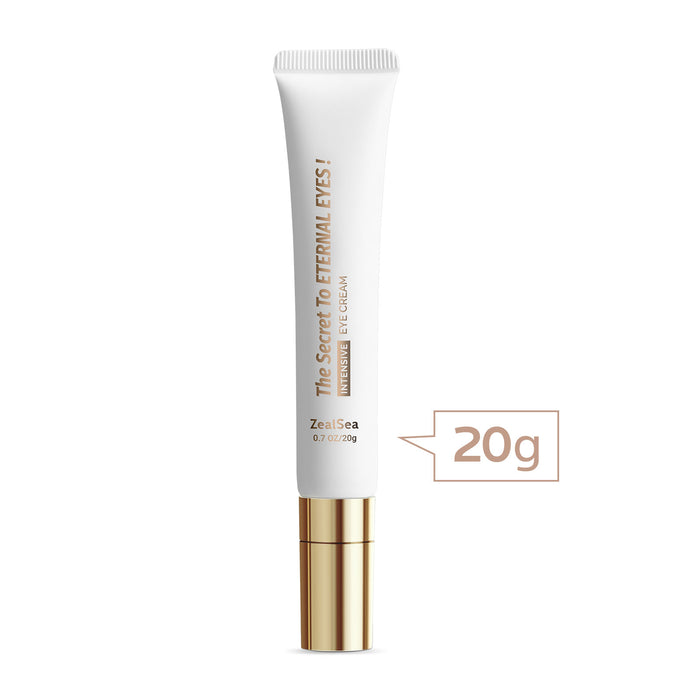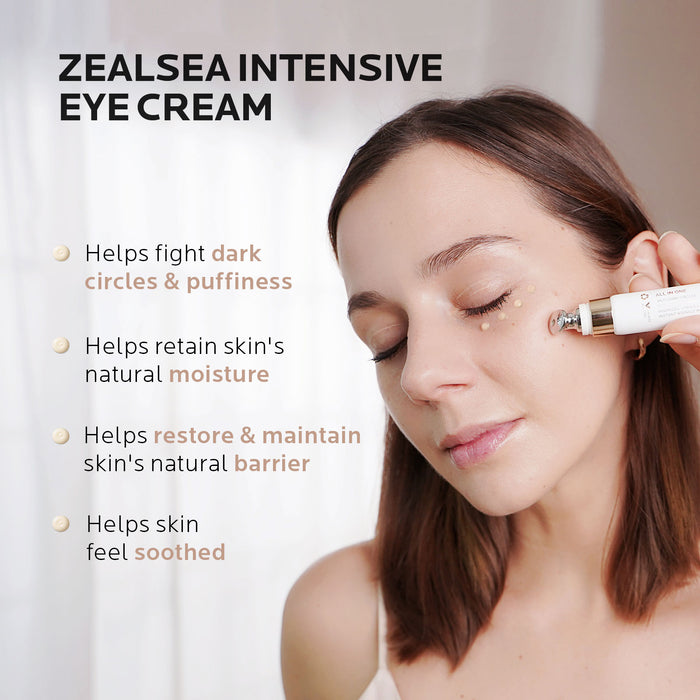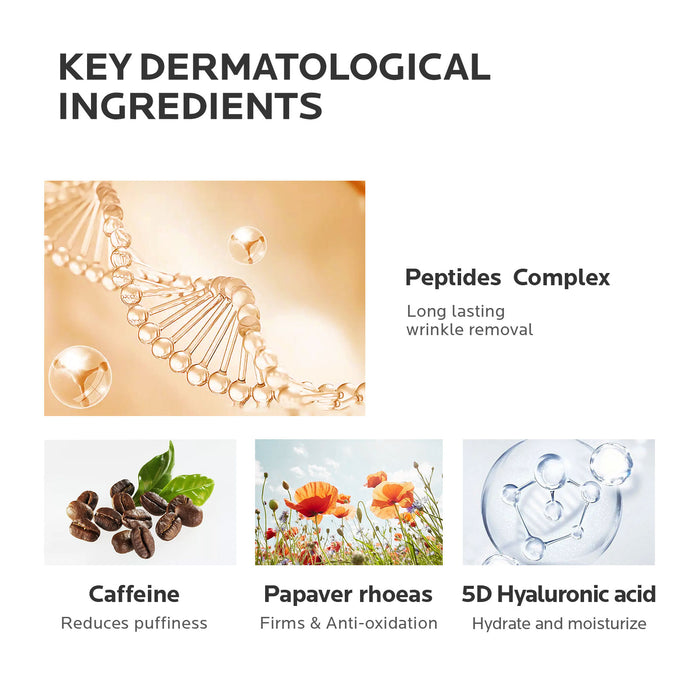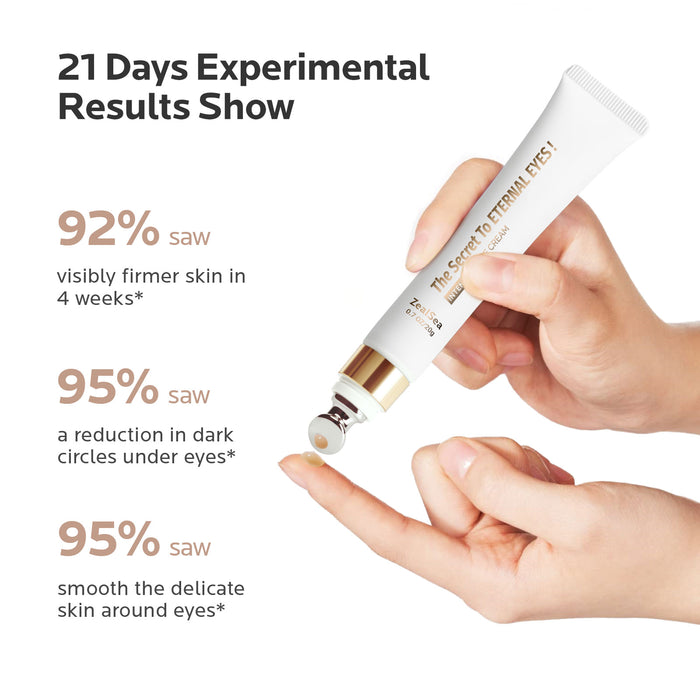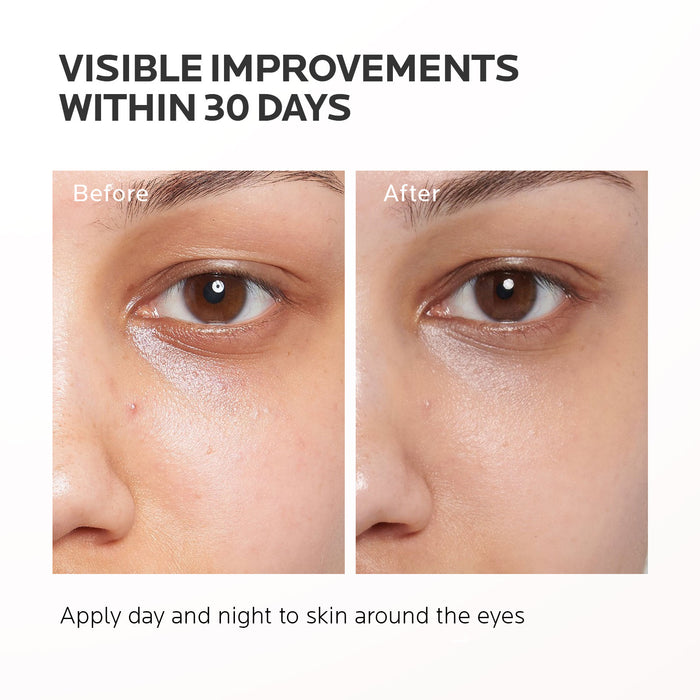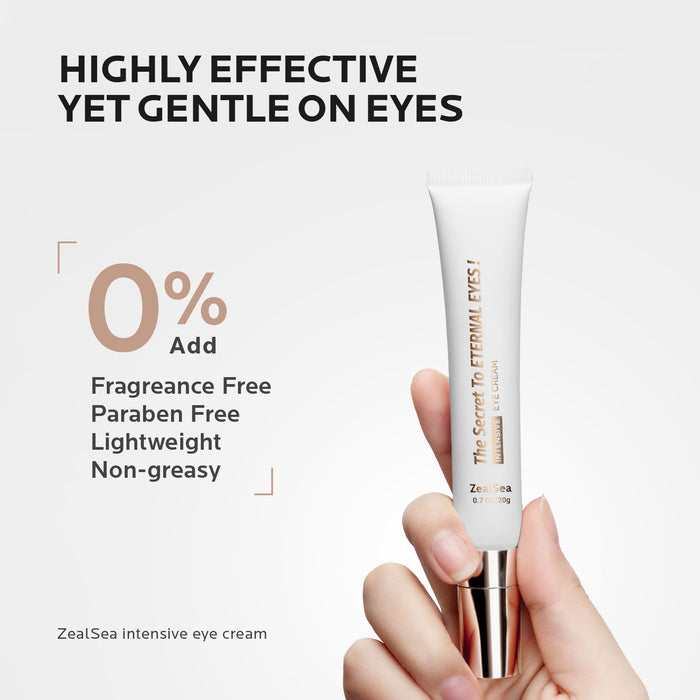 ZealSea Caffeine Eye Cream for Dark Circles and Puffiness 0.7 Oz
Reduces dark circles and puffiness: Our eye repair cream is formulated with fast-absorbing caffeine and papaver rhoeas petal extract formula which helps to shrink the blood vessels around the eyes, brightens and evens skin tone in the under-eye area while signs of puffiness, dark circles, and eye bags in the under-eye area are banished.

Anti-aging Formula: Featuring some of the most effective anti-aging ingredients on the market such as Palmitoyl tripeptide-5, Snake venom peptides and arginine/lysine polypeptide, this caffeine eye cream acts by deeply penetrating the delicate eye area to smooth fine lines, crow's feet, and wrinkles for an overall smoothed and refreshed appearance.

Soothing and Anti-inflammatory: Our under eye cream penetrates the skin to restore and maintain the skin's natural barrier, as well as soothes dry and irritated skin. Unlike other eye creams, our 20g under eye treatment comes with a luxurious texture 45° massage ball that help absorbs quickly and leaves under eyes looking brightened, and more awake.

Replenish Skin With Moisture: The anti-aging eye cream contains hyaluronic acid, a hydrator found naturally in the skin that attracts moisture and locks it in, which helps hydrate & rejuvenate the look of skin around the eyes. Instantly lift and firm the delicate skin around the eye while moisturizing.

Gentle for All Skin Types: Ideal for those seeking a powerful eye treatment! ZealSea face masks skincare are paraben-free, mineral oil-free, cruelty-free, and silicone-free, perfect for all skin types. For best results, we recommend using anti-wrinkle eye cream twice a day - morning and night.