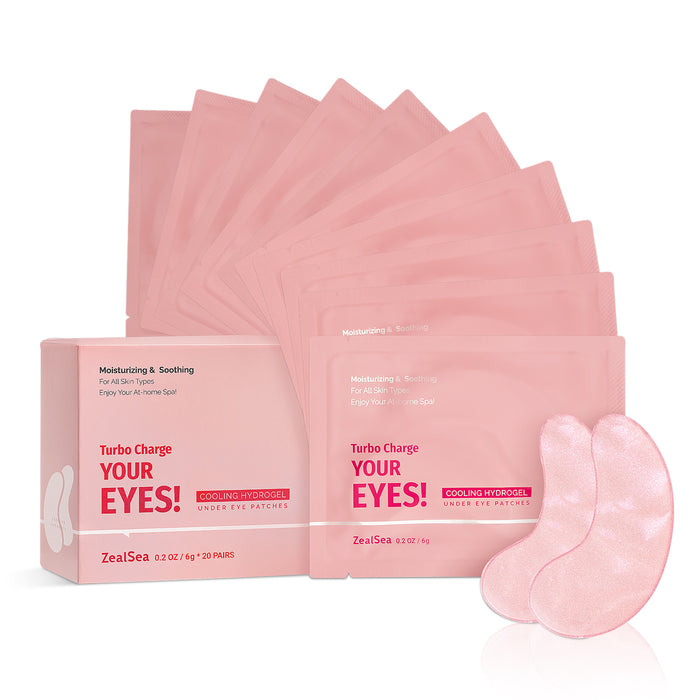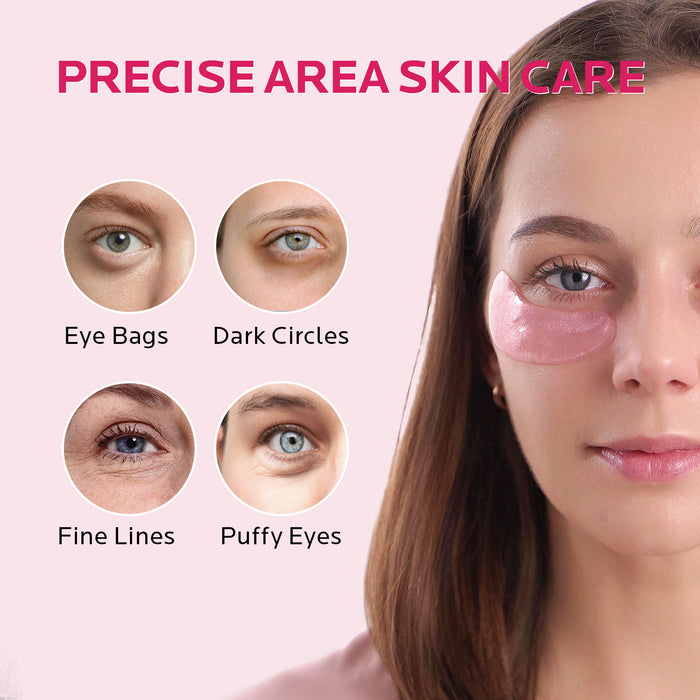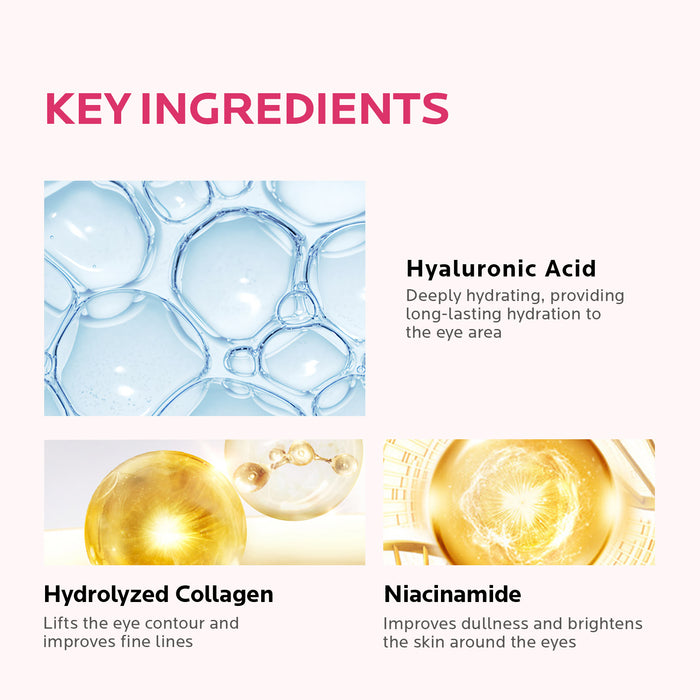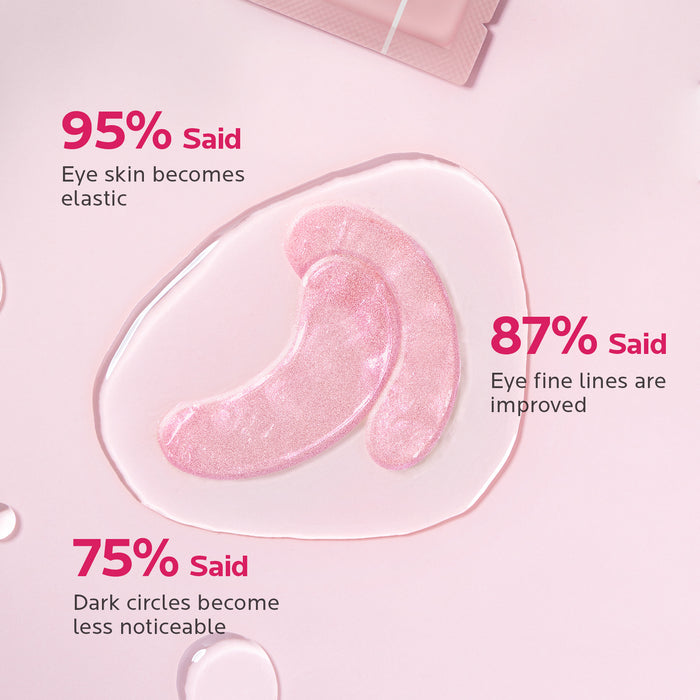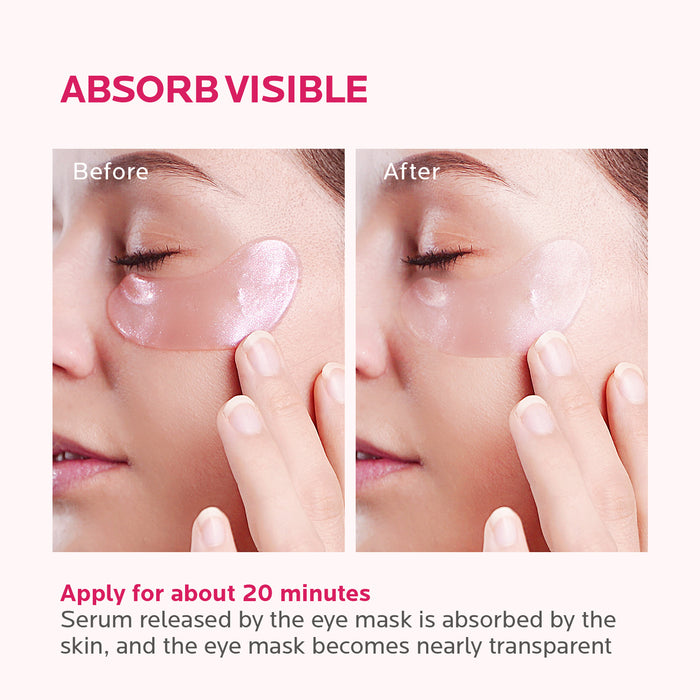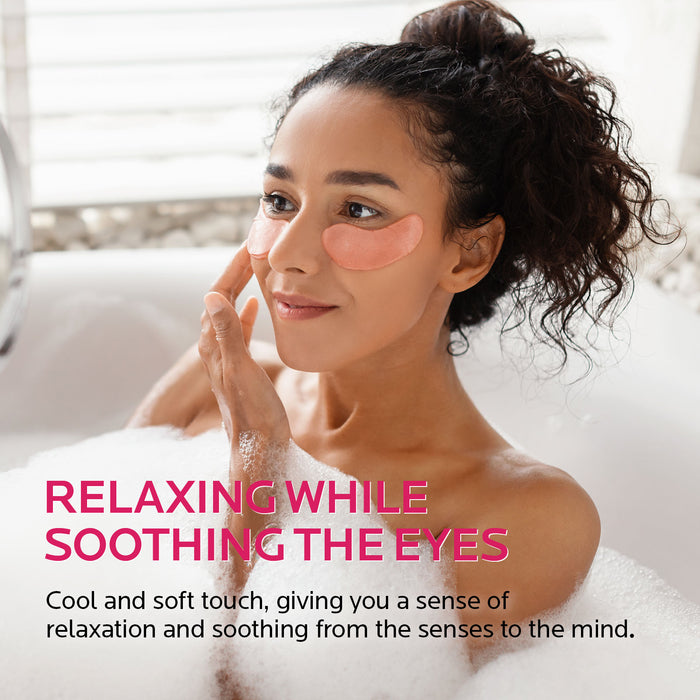 ZealSea 20 Pairs Under Eye Masks for Dark Circles Puffy Eyes and Wrinkle
EFFICIENT HYDRATION: Hyaluronic Acid component in the eye mask can deeply hydrate the skin around the eyes, improve skin dryness and provide long-lasting moisturizing for the skin around the eyes, and effectively improve the Eye Bags.

SMOOTHES FINE LINES: The Hydrolyzed collagen released from Under Eye Mask lifts the eye contour. Improve fine lines and make the skin around the eyes hydrated and elastic from the inside out.

LIGHTEN DARK CIRCLES: Under Eye Patches Niacinamide ingredients are added, improve dullness, brighten the skin around the eyes and Lighten Dark Circles. If you don't like the glitter, you can wash it off after applying it.

CALM AND COMFORTABLE:ZealSea Under Eye Mask makes your eyes feel cool to the touch, soothes the skin, relaxes tired eyes, relieves eye fatigue and puffiness.

NON-SLIP AND NON-BREAKING: Not as prone to slipping as most other under eye mask; the ZealSea team took this into consideration, and we're working on developing an under eye patch that fits and doesn't break easily; through repeated testing, we've finally made it happen. ZealSea launched this eye mask that solved these problems while ensured the efficient of the eye mask; give you a better eye care experience.