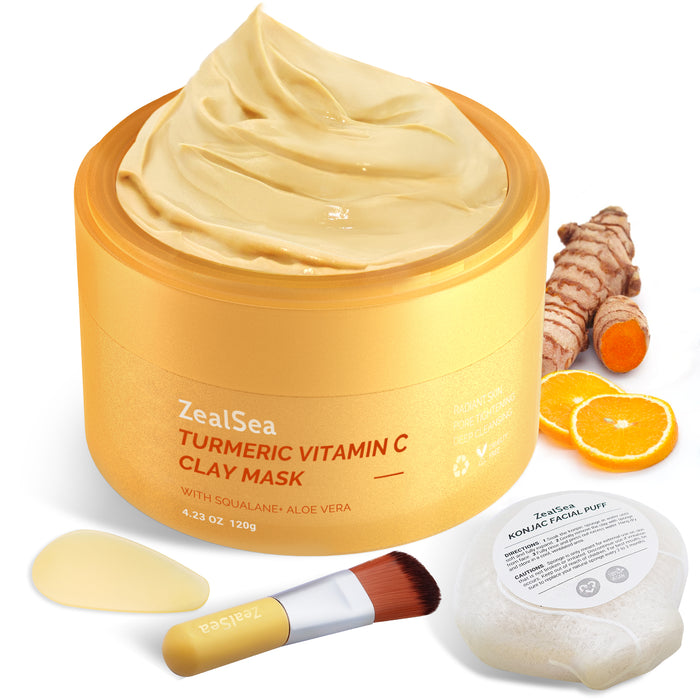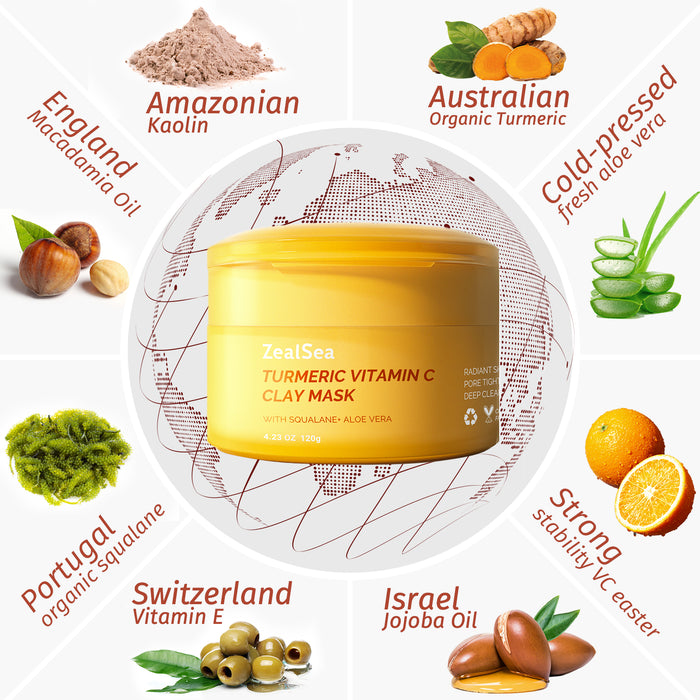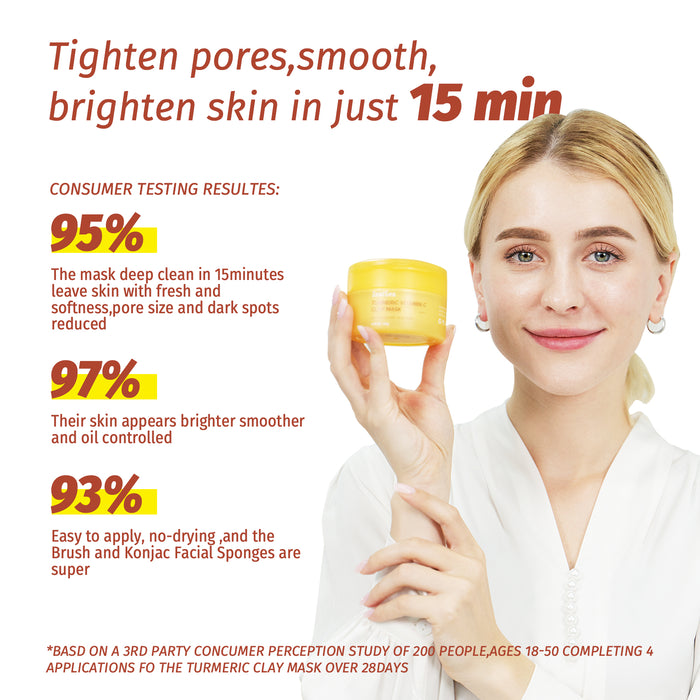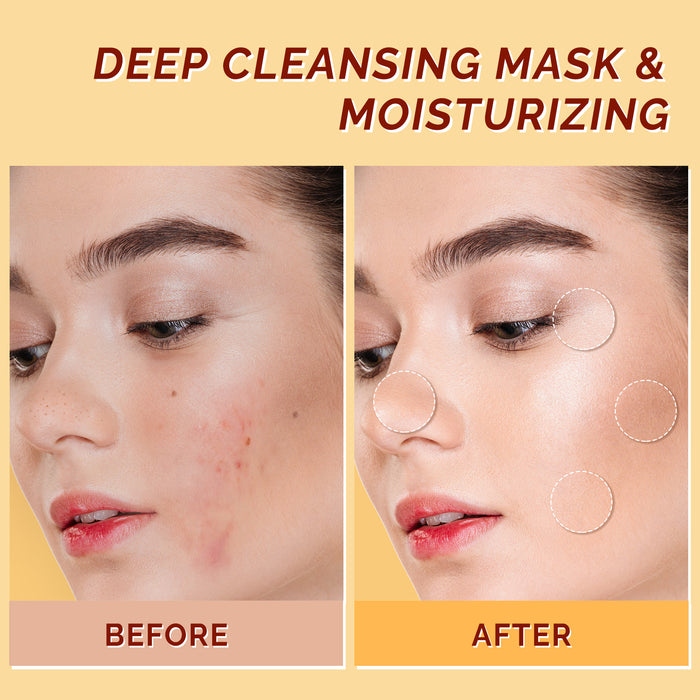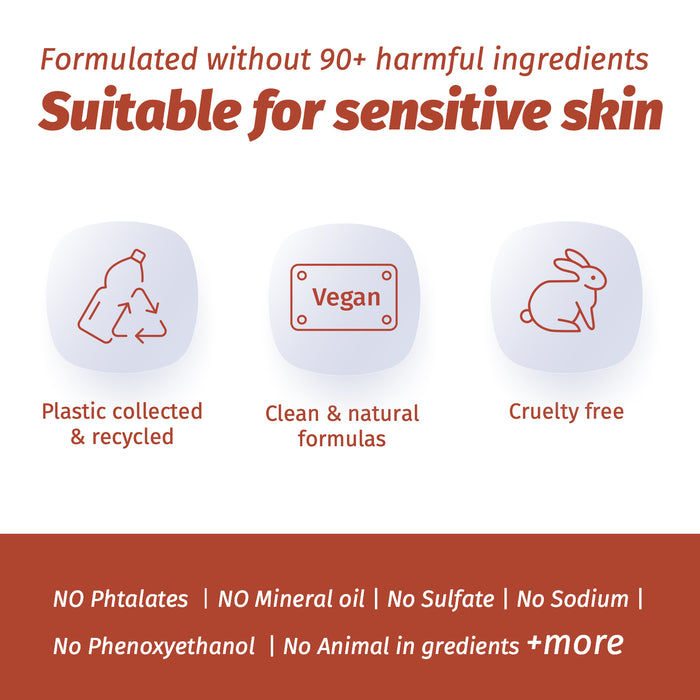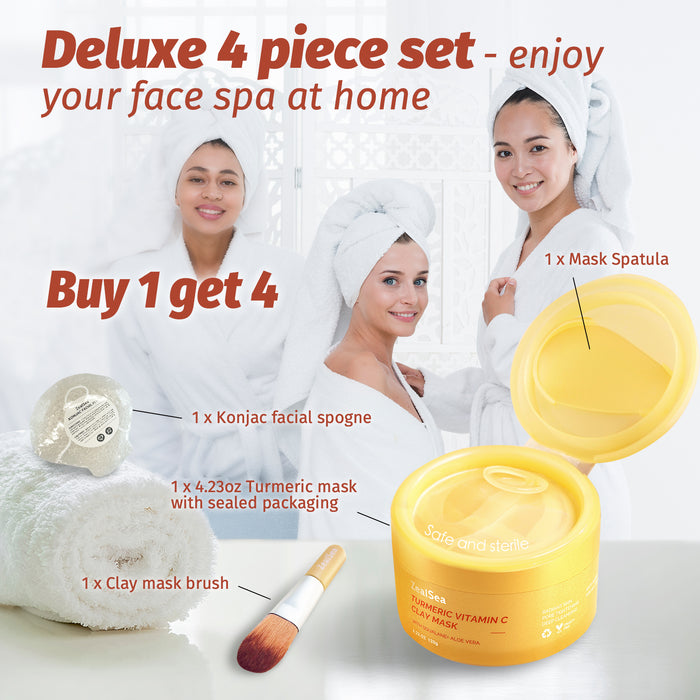 ZealSea Turmeric Clay Mask for Face with Vitamin C for Dark Spots 4.23 Oz
Global Premium Ingredients for a Natural and Safe Formula - To let our customers get the best clay mask, we select Australian organic turmeric, highly absorbable and stable vitamin C easter, Amazonian kaolin clay, Portugal organic squalane, Israel jojoba oil, natural Australian macadamia seed oil, Switzerland vitamin E, and cold-pressed aloe vera.

Experience the magic effect in just 15 minutes - The formula can strengthen your skin's barrier, anti-oxidation, and reduces redness and irritation. Our user research has shown its effectiveness in deep Cleansing, brightening, and Smoothing. It is easy to apply and wash off.

Buy 1 get 4 with sealed sterile packaging- In one Order you will get the Luxury clay mask set including 1 x 4.23oz safe and hygienic turmeric mask,1 x Mask Spatula,1 x Clay mask brush, and 1 x Konjac facial sponge. You can enjoy the Professional-level spa at home with your family.

Suitable for all Skin Types - Our clay mask is suitable for oily skin, sensitive skin. Compared to other cheap clay masks, our detox mask is gentle enough for sensitive skin and without harmful ingredients.

Dermatologist tested and recommended by influencers - Our clay masks have been rigorously tested by dermatologists and certified by professional testing institutes.