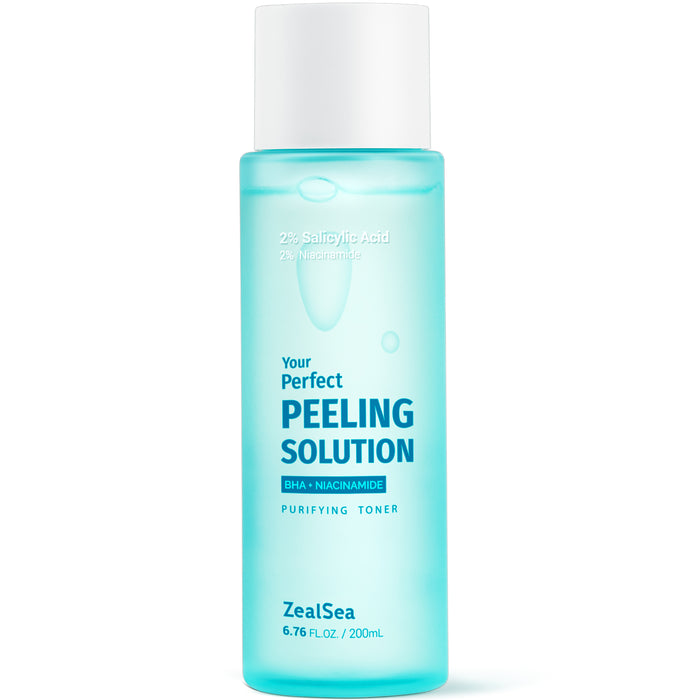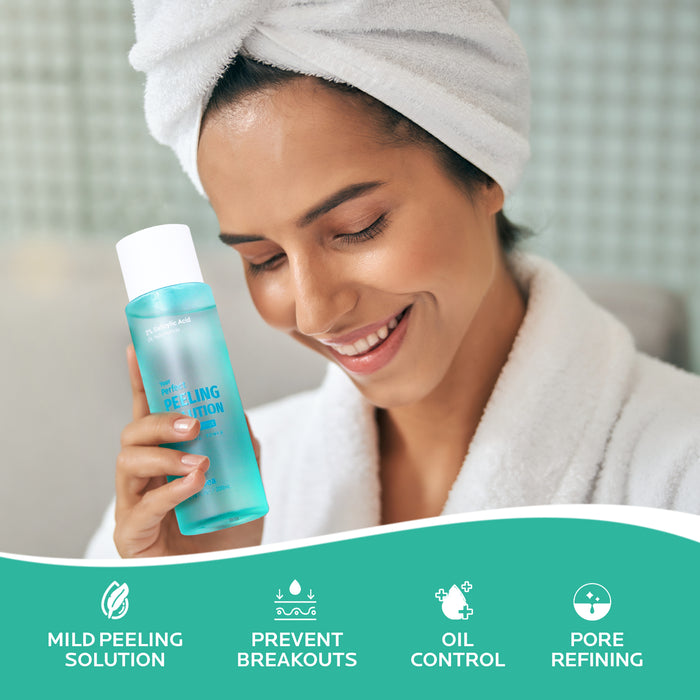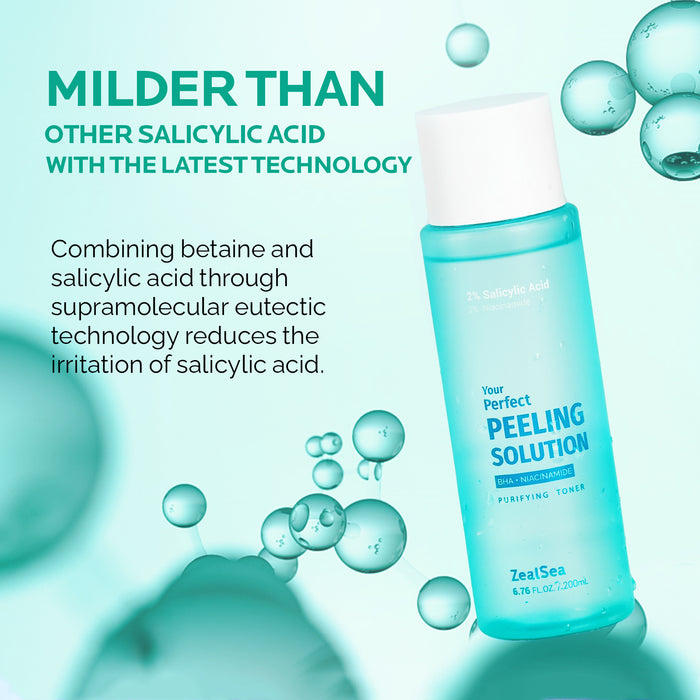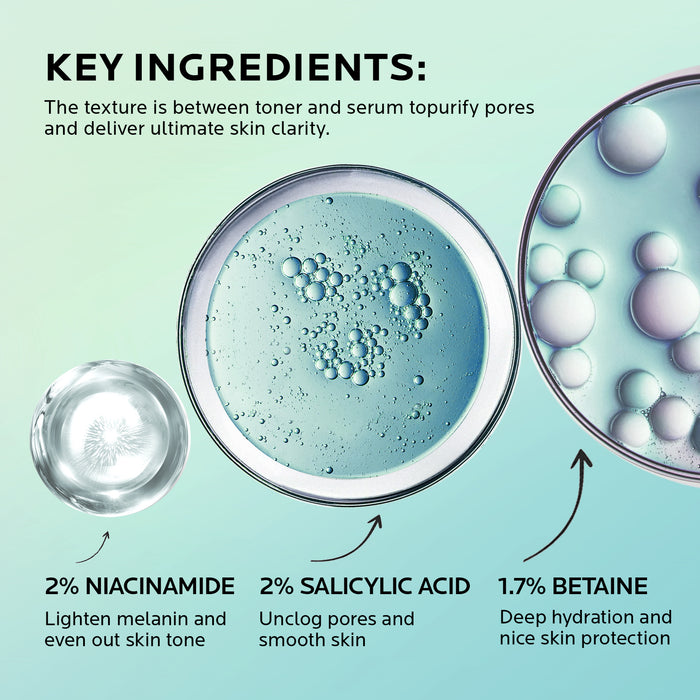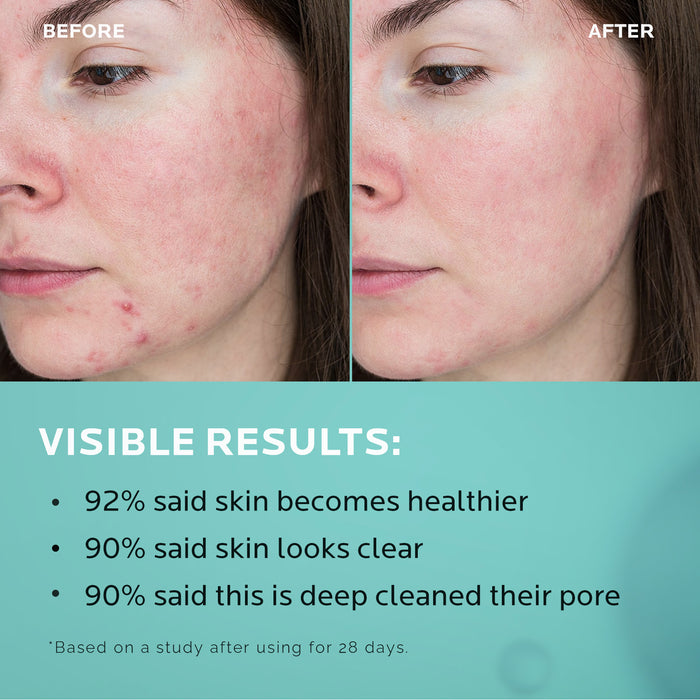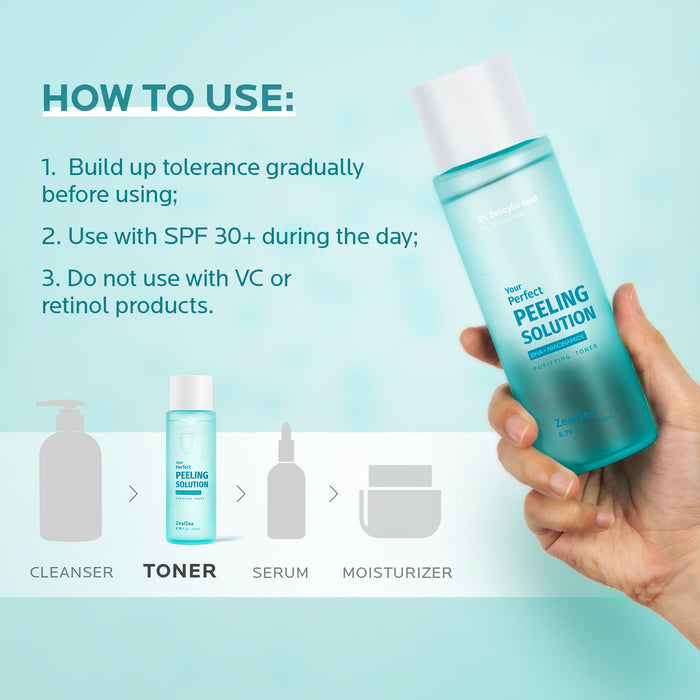 ZealSea 2% Salicylic Acid Toner for Face with 2% Niacinamide
AN EXCELLENT EXFOLIANT: Our face toner gives you smooth and improved skin tone and texture. 2% Salicylic acid(BHA) helps to unclog pores, reduce blackheads, clarify skin, and control oil production. The formula also combines 2% niacinamide to fight hyperpigmentation and boost brightness.

HYDRATING & SOOTHING: This chemical exfoliant repairs and strengthenes your natural skin barrier, delivering an impressive glow. The betaine and hyaluronic acid can hydrate your skin and prevent moisture loss. Cica can soothe and calm irritation.

MILDER THAN OTHER SALICYLIC ACID: We combine betaine and BHA through supramolecular modification technology not only reduces the damage and irritation of salicylic acid but also replenishes moisture in the skin while controlling oil and breakouts.

HOW TO USE: Apply the amount is the size of a coin, we recommend patting or blotting, not rubbing. It is best to gradually build up the use of a BHA toner. Start using it every other day and then increase usage to 1 or 2 daily based on your skin's response.

FOR ALL SKIN TYPES: It's a good choice for those who want to use a face exfoliant but worry about the potential irritation. It doesn't contain paraben, alcohol, sulfates, pigment, or fragrance. Our skin toner is vegan and cruelty-free.