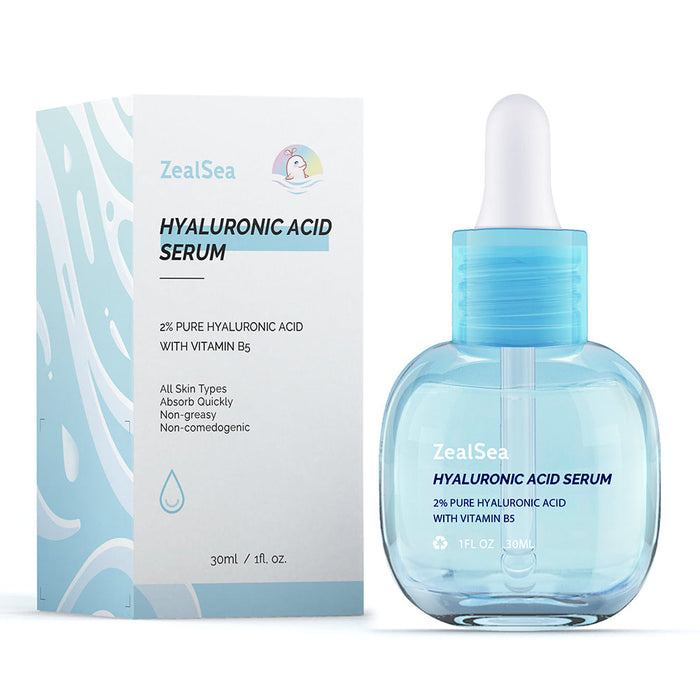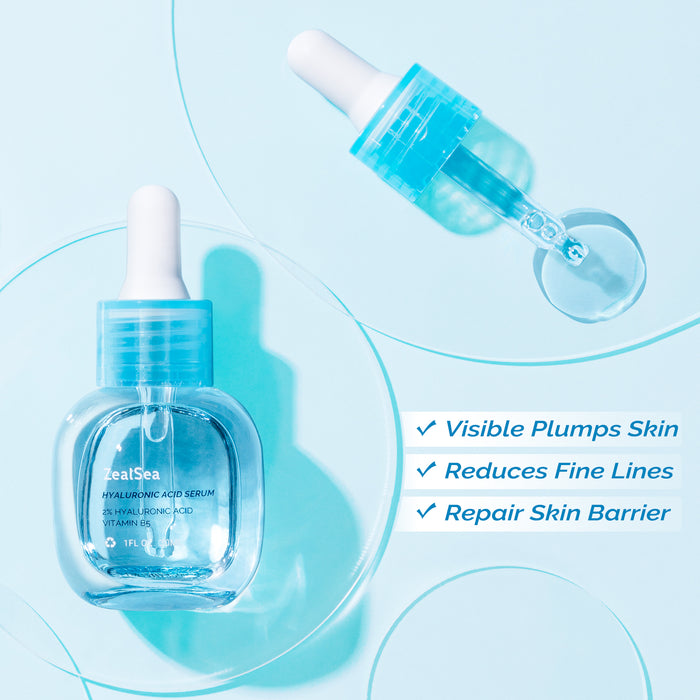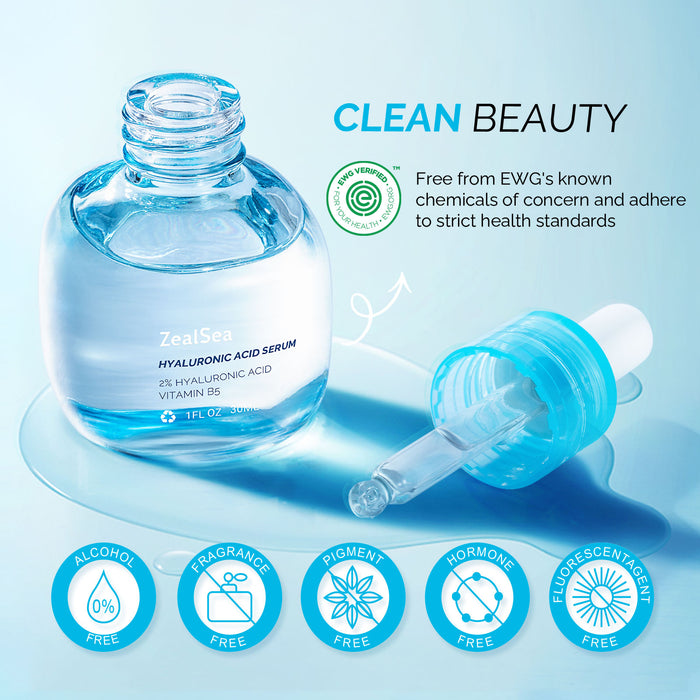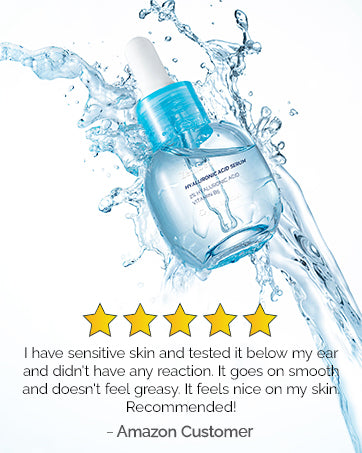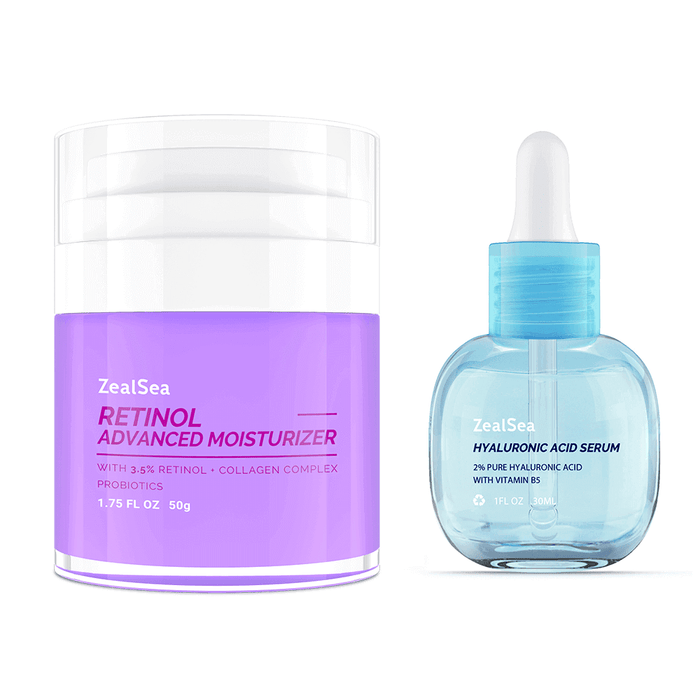 ZealSea 2% Pure Hyaluronic Acid Serum for Face with Vitamin B5 1 Fl Oz
【Zealsea High hyaluronic acid】- ZealSea hyaluronic acid serum for the face is professionally formulated with high-quality ingredients, contains the highest concentration of 2% hyaluronic acid, Compared with other 1.5% hyaluronic acid, more water-locking and moisturizing. And Pure hyaluronic acid serum contains Xylitol Complex, Vitamin B5 and Trehalose, can moisturize, anti-wrinkle, reduce fine lines, soothe skin and improve skin texture. Wonderful gifts for women and men

【Highly Absorb Face Serum】-hyaluronic acid serum use Hymagic-4D adopts 4-fold water activity technology to construct a three-dimensional water storage sponge layer, which accurately locates the different layers of the skin, replenishes the outer layer, locks in the inner layer, and quickly moisturizes the skin from the inside to the outside. Facial serum vitamin B5 formula has a gel-like consistency is easily absorbed, does not make facial skin feel sticky or greasy-no redness, peeling, or acne

【Anti Aging and Wrinkle】- Zealsea pure hyaluronic acid serum is developed in cooperation with dermatologists. Moisturizing is the basic need of everyone, ZealSea hyralonic acid serum commits to offer moisturizes and hydrates, removes wrinkles, and promotes plump and shiny skin, non-irritating, and non-sticky. Hyaluronic acid is the perfect day or night solution to lock in moisture to reduce the appearance of fine lines

【All Day Hydrating Skincare】- Facial serum has 2% hyaluronic acid (0.2% large molecule, 0.8% medium molecule, 1% low molecule). Ultra-large molecular hyaluronic acid. 24h ultra-long-lasting moisturizing biological protective film, reduce water loss, resist PM2.5/UV; middle-molecular sodium hyaluronate, double water retention, repair damaged stratum corneum; micro-molecular hyaluronic acid, fast Transdermal absorption, deep moisturizing, skin repairing. ZealSea face serum is the best choice.

【Designed for All Skin Types】- ZealSea facial hyaluronic acid serum skincare products perfect gifts for women are oil-free, alcohol-free, and gluten-free, Fluorescent agents-free, pigments-free, heavy metal-free. Face serum suitable for all types of skin especially sensitive skin, dry skin oily skin mixed skin types.