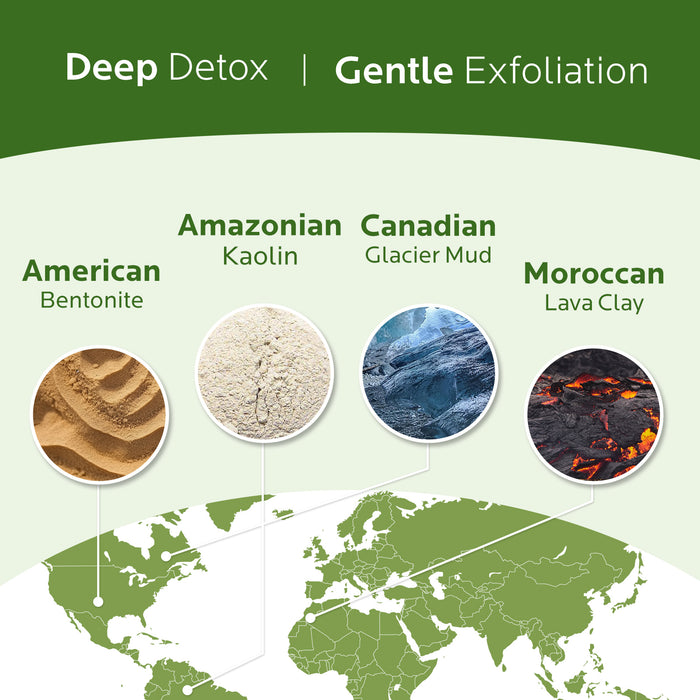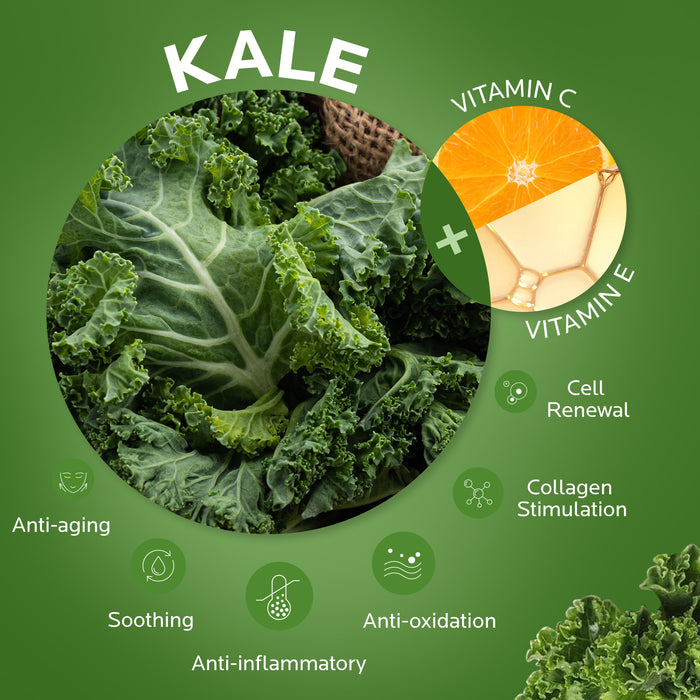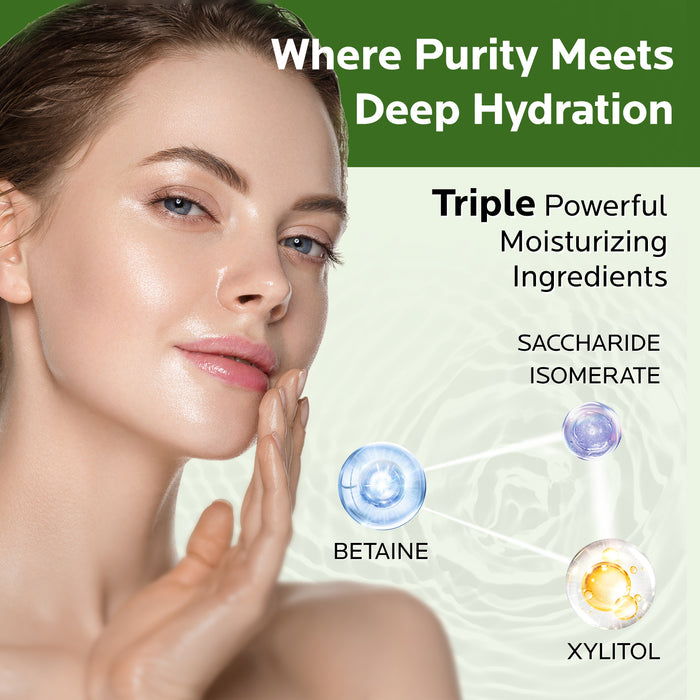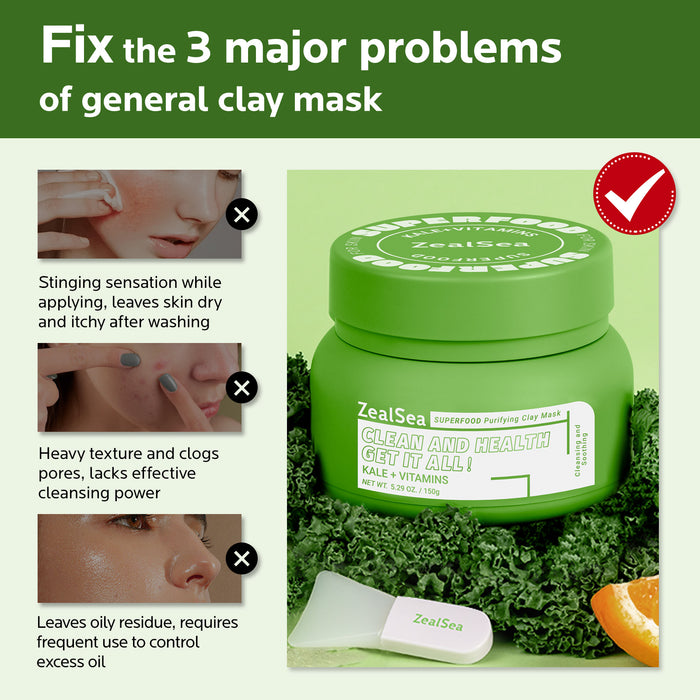 ZealSea Superfood Clay Mask for face
ZEALSEA SUPERFOOD PURIFYING CLAY MASK: We are always looking for some kind of healthy way to tone our skin. Kale which rich in antioxidants provides us with ideas to protect our skin. Kale mud mask was born, which designed to purify skin and deep clean pores, leaving skin feeling ultra clean and refreshed.

SUPERFOOD + VITAMINS: Powerful anti-oxidant Improves dull and yellowing skin, enhances and maintains skin's own resistance. Meanwhile mask beauty skin mask with Vitamins C/E reduces skin problems caused by late nights.

5-FOLD CLEANSING FACTOR: Pore cleansing mask combines naturally derived Kaolin, Moroccan Lava Clay, Bentonite, Manicouagan Clay, And Silica to deep cleansing and oil control Inhibit acne, remove blackheads, pimples and dead skin.

NOURISH AND HYDRATE: With Plant extract Betaine, our deep cleansing blackhead removal Face Mask tighten pores and tone skin while leaving your face hydrated and perfectly moisturized.

SUITABLE FOR ALL SKIN TYPES: Facial clay mask is pure, natural, vegan and cruelty-free. Hydrating facial cleanser suitable for all skin types, including oily, sensitive, combination, normal and acne prone. We are more than happy to help our customers with their skin problems, so if you have any questions before or after use skin care clay face mask, feel free to contact us.