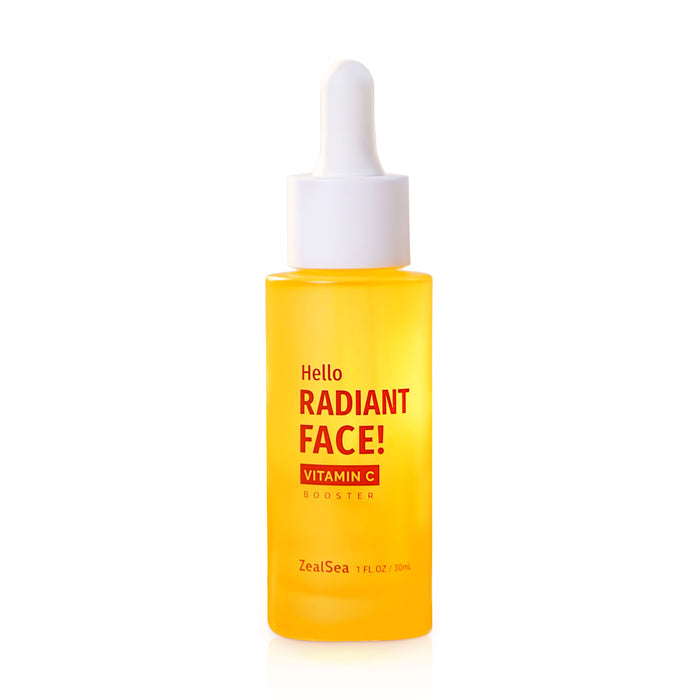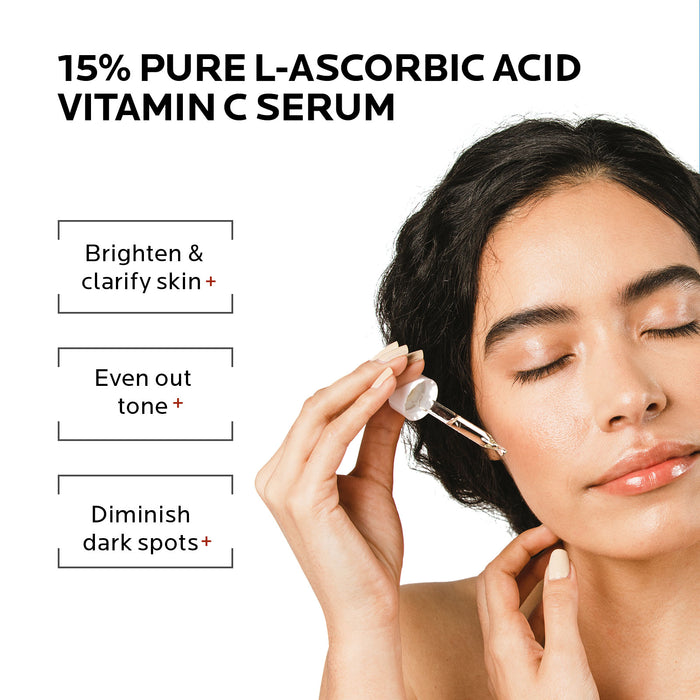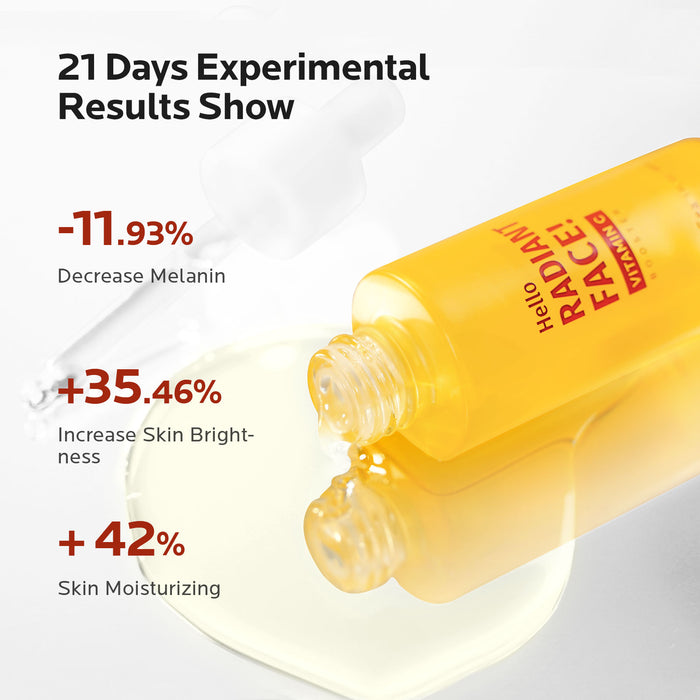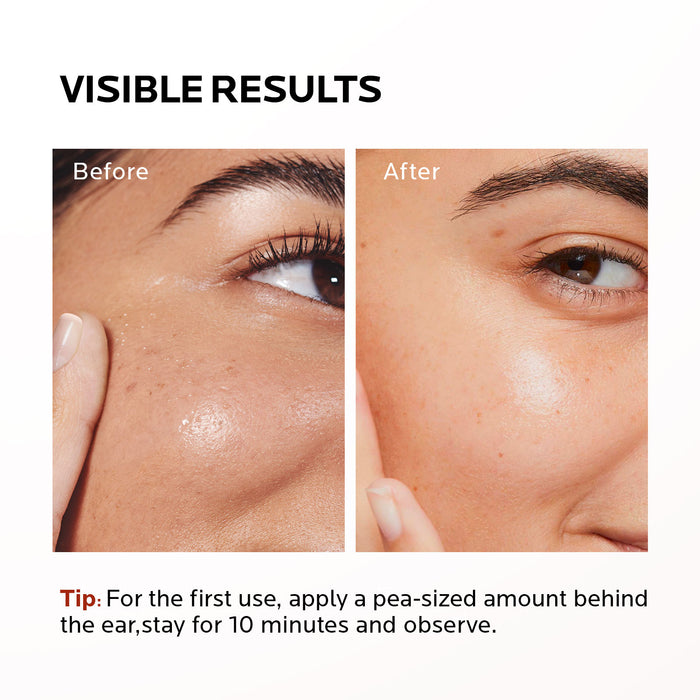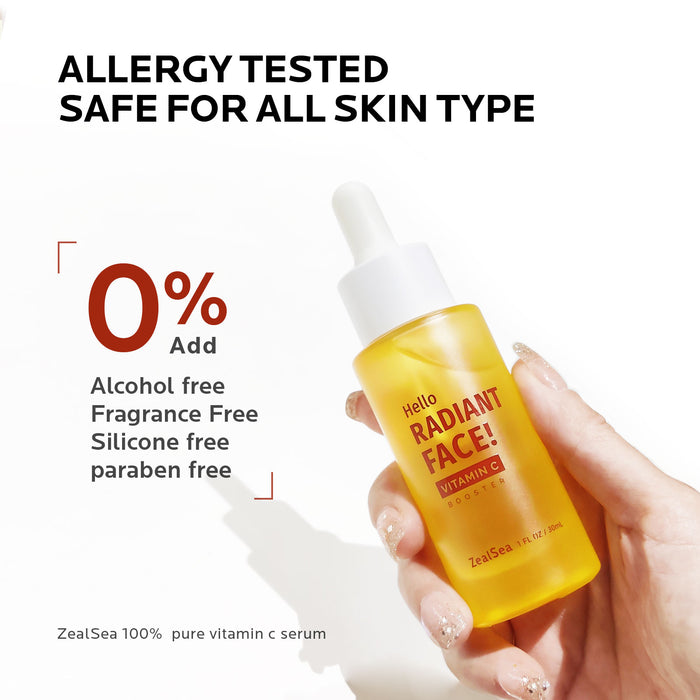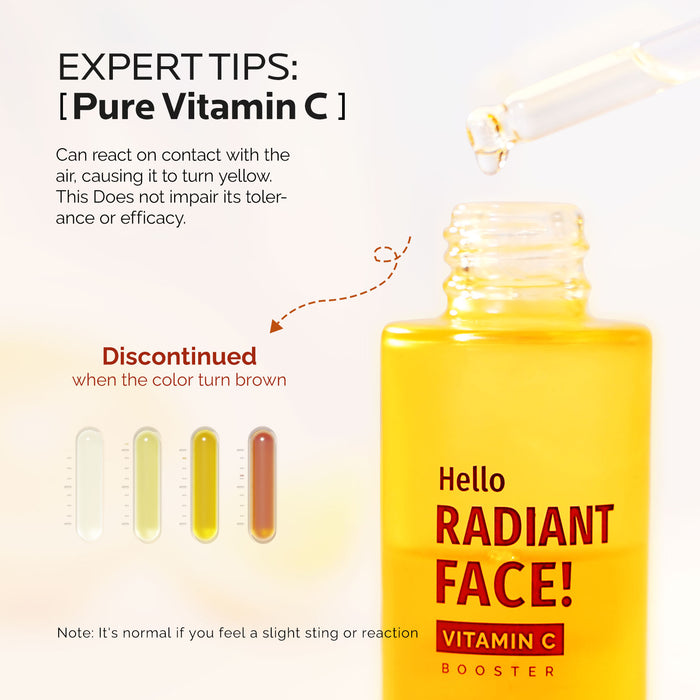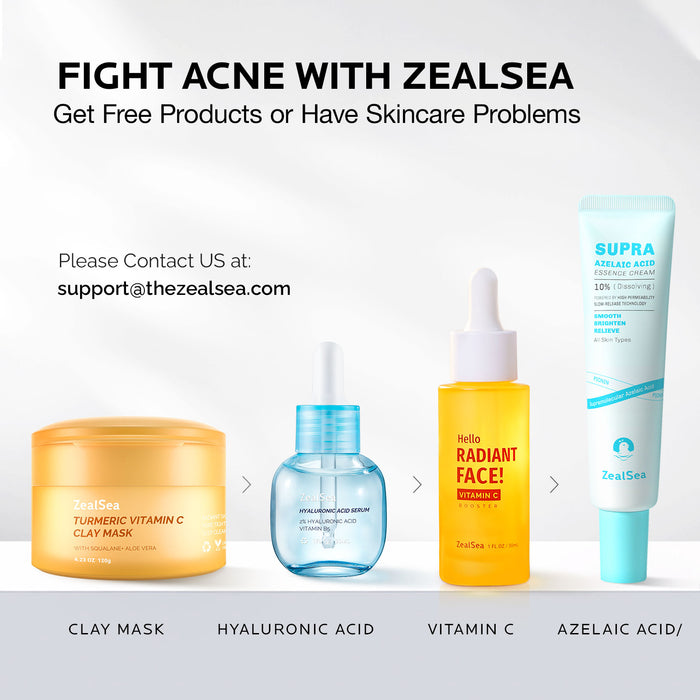 ZealSea Vitamin C Serum for Face Neck 1Fl Oz
15% Pure L-Ascorbic Acid Serum: Our Face Serum uses high-purity L-Ascorbic Acid, which is not the same as the Vitamin C serum on the market, ZealSea L-Ascorbic Acid VC added amount is not only as high as 15%, but also the purity of VC is 100%. The biggest difference is ZealSea Vitamin c Serum can act directly on the skin, no need to restore and Lightweight, non-greasy texture.

Brighten Skin & Correct Dark Spots: ZealSea Vitamin C Facial Serum adopts the most famous Pure L-Ascorbic Acid Vit C + Vitamin E + Ferulic Acid Formula, Dark Spot Serum not only can improve the stability of VC, but also brighten skin, fade dark spots, and anti-oxidant while decrease UV damages and enhance skin elasticity.

Repair & Hydrate: Our Blemish Skin Corrector Serum contains Centella asiatica extract to help promote skin cell renewal and sunburn repair, and strengthen the skin barrier. Thanks to sugar isomers, this Vitamin C Serum for Face provides deep and long-lasting hydration.

Cruelty Free: Face Serum for Women does not add synthetic colors, fragrances, mineral oil, phthalates, alcohol, and fluorescent agent. The ingredients are mild and suitable for all skin types, sensitive skin, and pregnant women, however, it is recommended to perform a skin test before using Face Vitamin C.

Tips for Vitamin C Facial Serum: For vitamin c beginners, gradually phase into your skincare routine, working up to daily as tolerated. To maintain the activity of VC, keep your face and hands dry before using Anti aging Serum; And use it within 1 month after opening, do not use it when the color of the Vitamin C Oil turns to deep brown. Storage the facial serum in refrigerated to avoid direct sunlight.