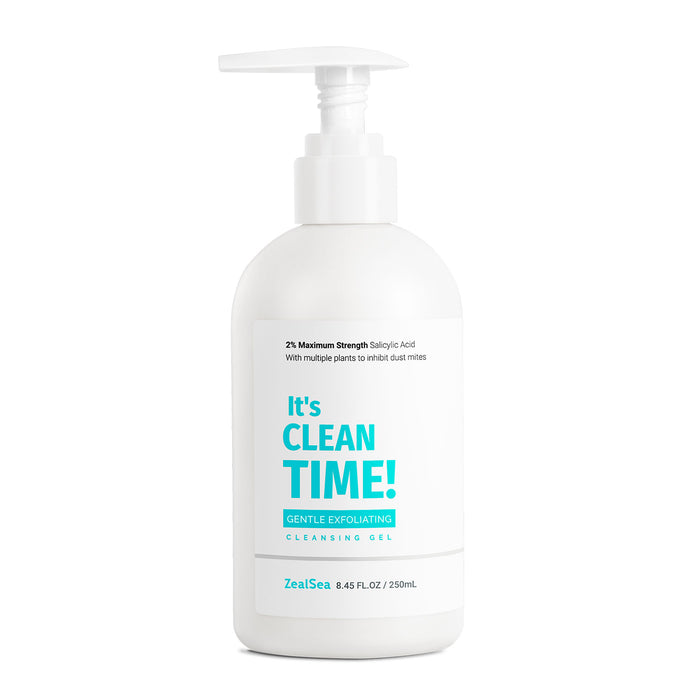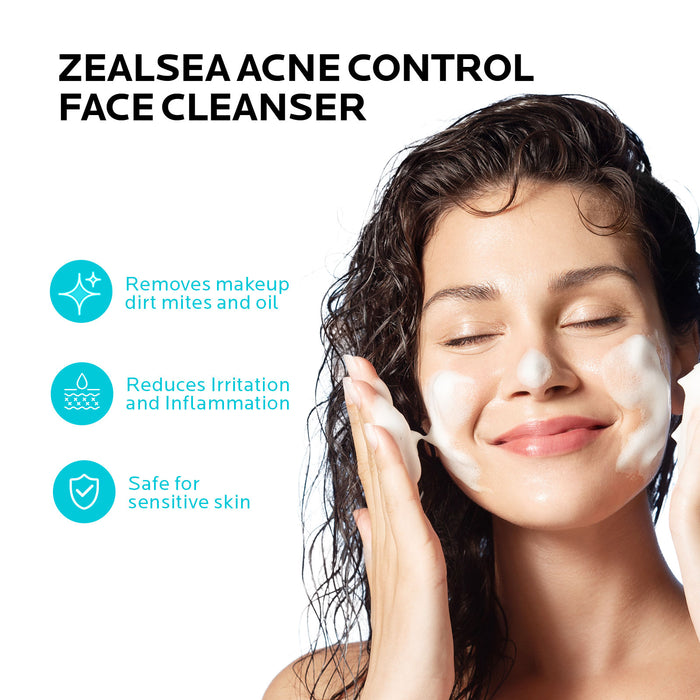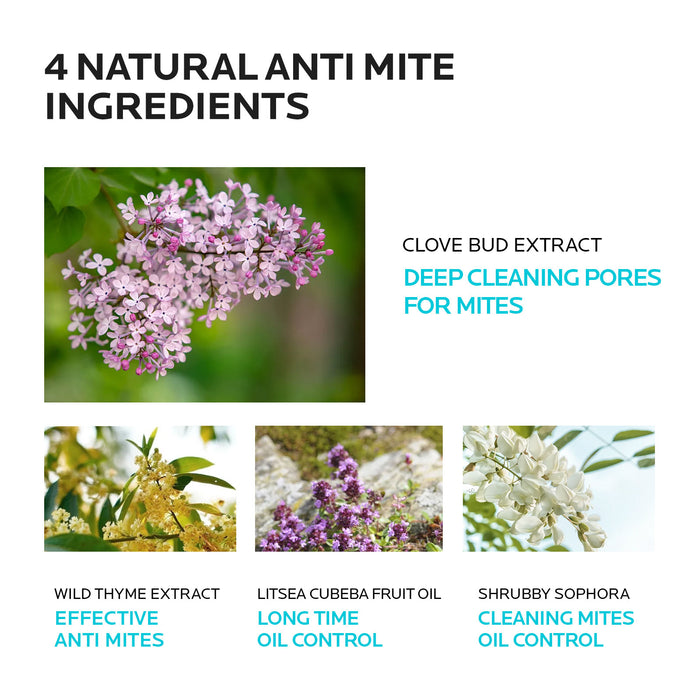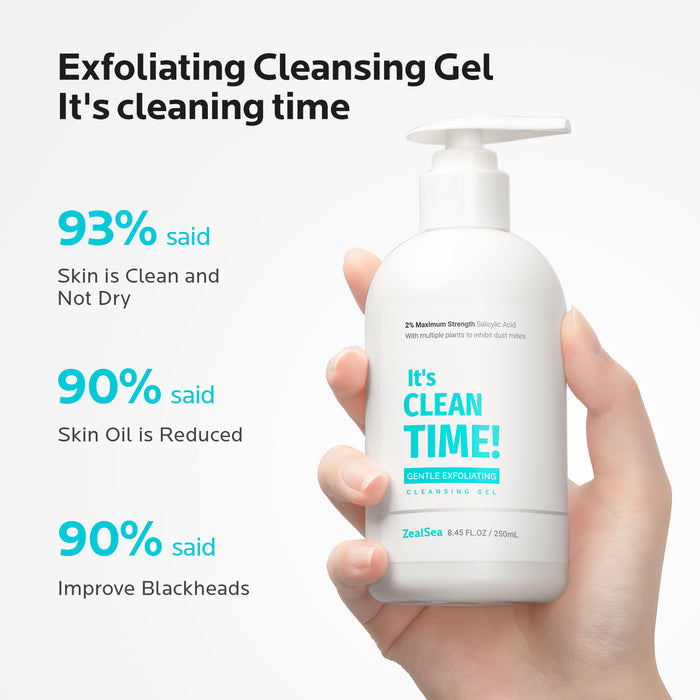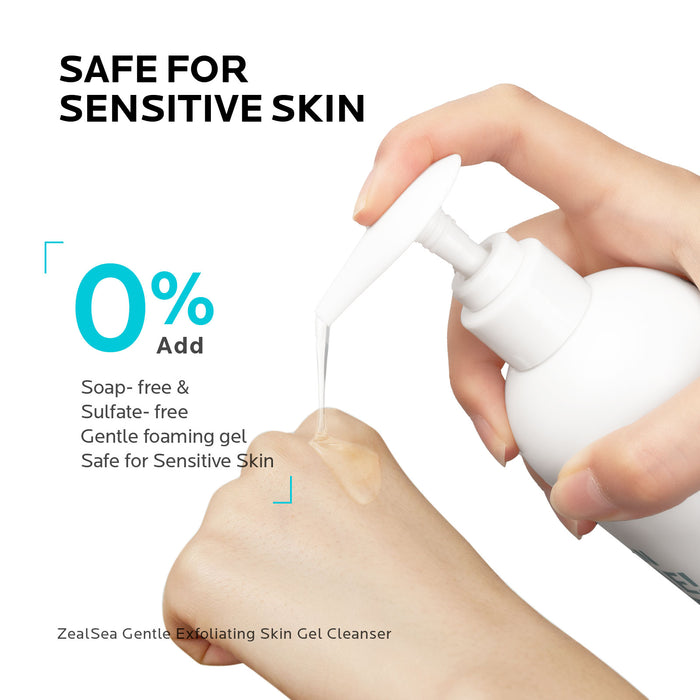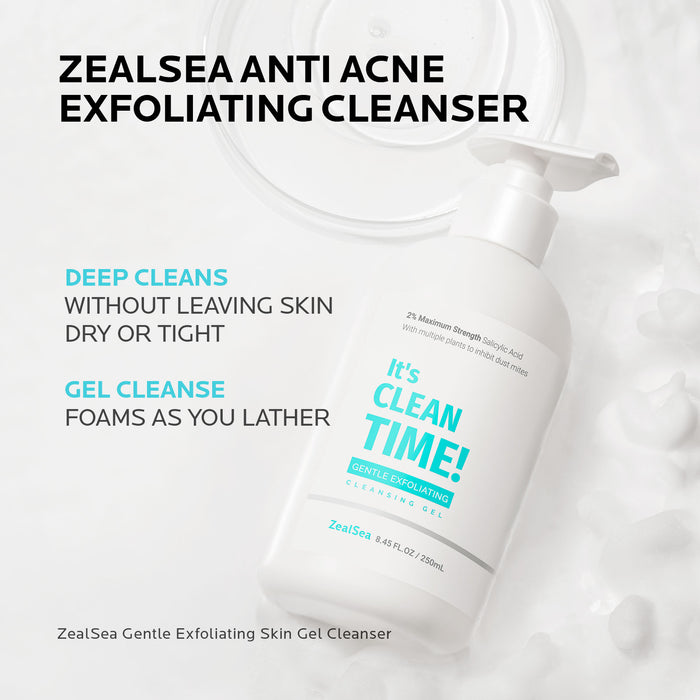 ZealSea Oil-Free 2% Salicylic Acid Cleanser BHA Exfoliant for Face 8.45Oz
EXFOLIATING CLEANSER FOR SMOOTH & LEAN SKIN: Formulated with 2% salicylic acid & AHA, great for sensitive, oily and acne prone skin. Reduces acne and dark spots. Gentle yet effective AHA removes makeup & oil without drying out your skin. An effective exfoliator that removes dead skin cells and promotes radiance, effective oil control and prevent acne from recurring.

7 NATURAL ANTI-ACNE INGREDIENTS:In addition to 2% salicylic acid and AHA, our cleansing gel contains 7 natural anti Acne ingredients, for example sophora flavescens extract which can deep cleaning your face, remove dirt, oil and makeup, and penetrates deep to help cleanse without leaving behind pore-clogging residue, oil control and anti-inflammatory, soothing.

FOAMING CLEANSER: Dispenses as a clear gel and transforms into a foaming face wash as you lather. Our ZealSea facial cleanser gel is easy to foam and can deep clean your face without irritation, exfoliates, and hydrates skin without leaving a stripped & tight feeling.

DEEP PORE CLEANSER: With deep cleansing our acne cleanser helps to clear pores and prevent the development of new acne-related blemishes. Soothing formula carefully removes blemishes and dirt to gently cleanse and leave skin looking healthier.

SOAP FREE: Our BHA, AHA and natural ingredients are sulfate free, soap free, cruelty-free and suitable for dry skin, sensitive skin, oily skin, acne-prone, and more, without over drying or irritating the skin to help unclog pores and treat acne even before it emerges.