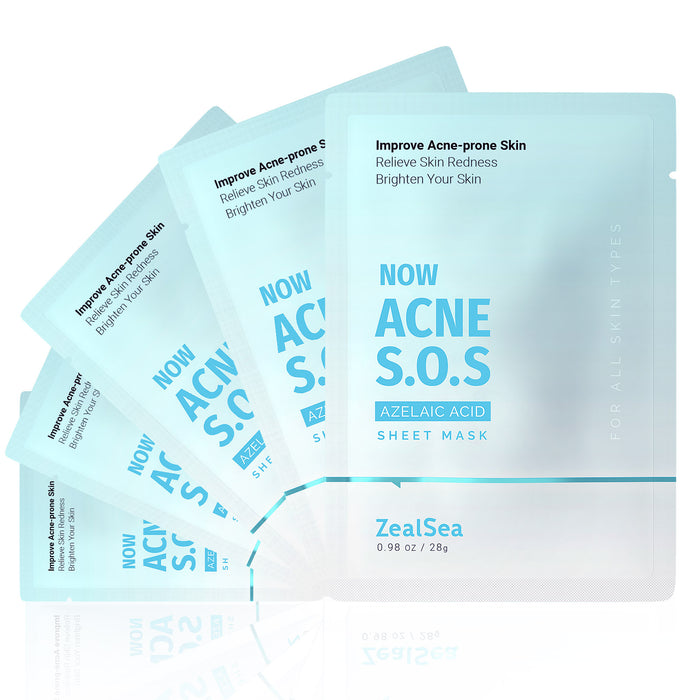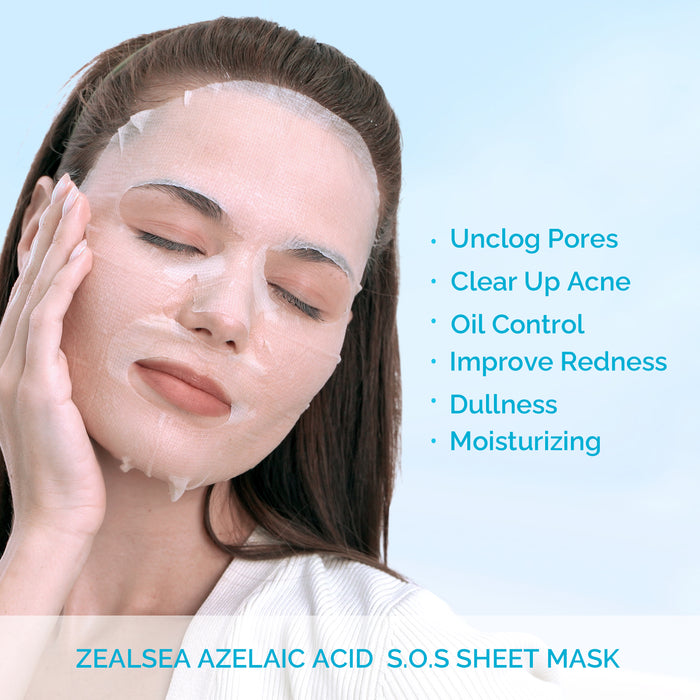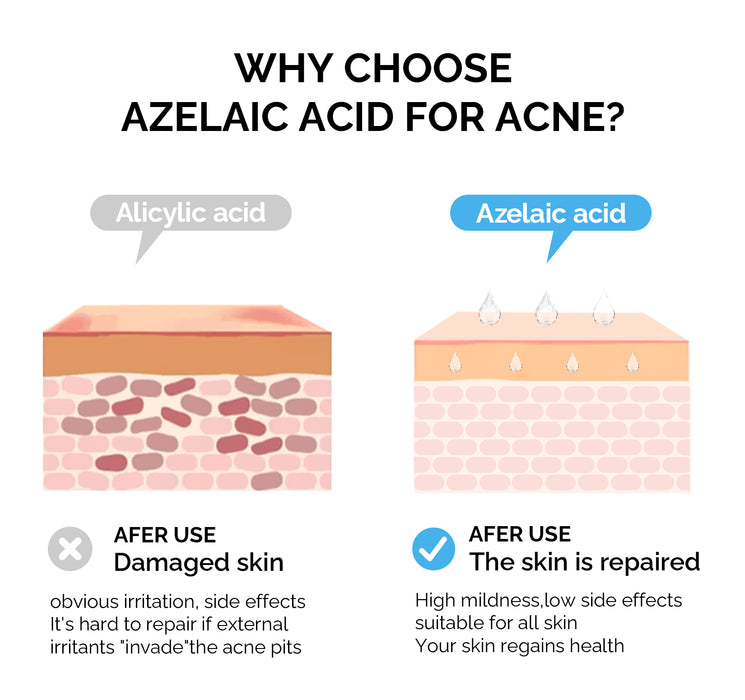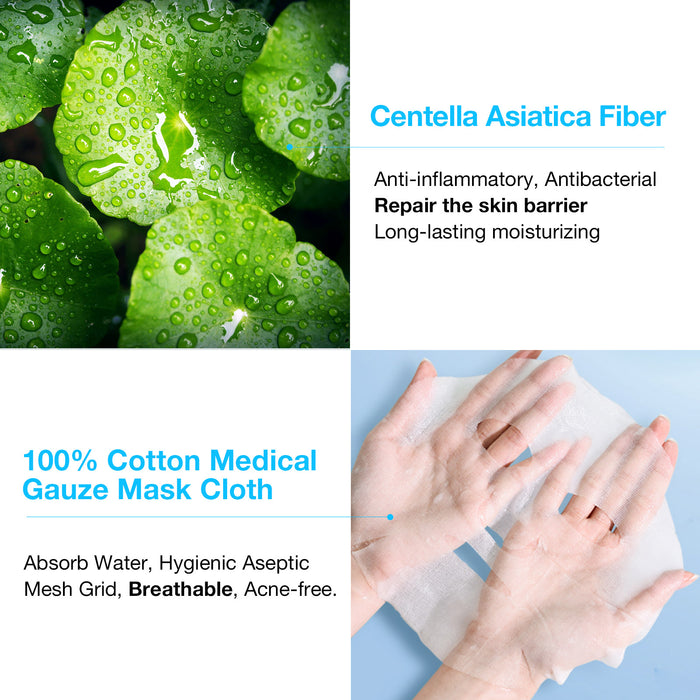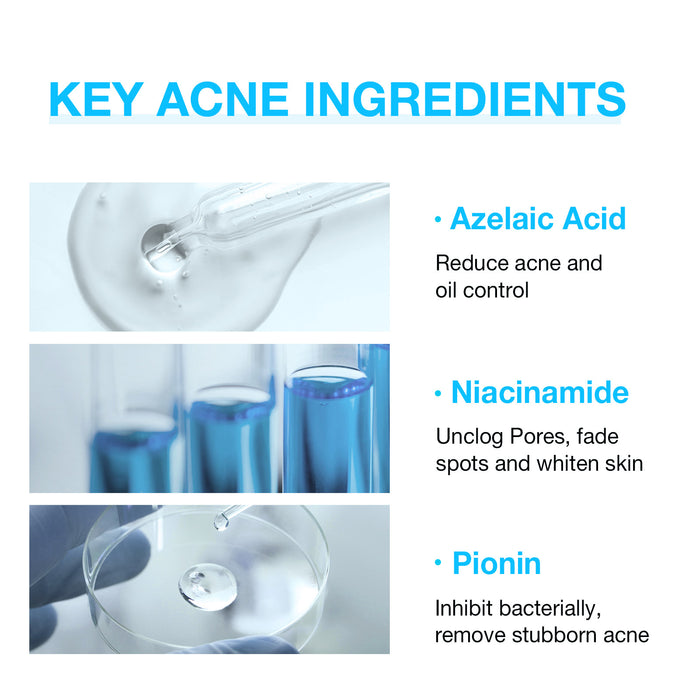 ZealSea Azelaic Acid Face Sheet Mask 1 pack
FACE MASK EFFECT 5-IN-1:Our Azelaic Acid Acne Mask contains 5 functions, namely, Acne Soothing + Moisturizing + Skin Repair + Oil Control + Lightening Dark Spots and Whitening, Face Mask Skin Care from the inside to the outside in one step.

ACNEING & SOOTHING SKIN : Acne Face Mask contains azelaic acid and pionin, which can directly inhibit the fungus on the surface of the skin and in the hair follicle, remove acne breakouts, etc., and then calm the skin inflammation and inhibit skin fungi.The most special thing is that compared with salicylic acid, our Azelaic Acid Masks is more effective for acne treatment, have less side effects.
HIGH QUALITY FACIAL MASKS CLOTH : Our Face Masks ingredients are medical gauze and Centella asiatica fiber, rich in natural extracts and the double-layer repairing effect protects the skin. Fits the face without slipping. Mild ingredients are suitable for all skin types, dry, oily, combination, flaky, dull and sensitive skin, pregnant women can use.
CLEANING & HYDRATING SKIN : Glycerin glucoside in Faical Mask can keep your facial skin oil and water balance, niacinamide cleans and shrinks pores and reduces melanin, thereby lightening dark spots, brightening skin. Acne Sheet Mask can help the skin retain moisture and make the skin more hydrated and healthy.
TIPS FOR ACNE ACID MASK: For beginners who use Azelaic Acid Face Mask for the first time, there may be a slight tingling sensation on the face, which is the process of skin tolerance.It is generally recommended to use one sheet every two days for ordinary acne skin, and for stubborn acne, it is recommended to extend the cycle or use frequency.